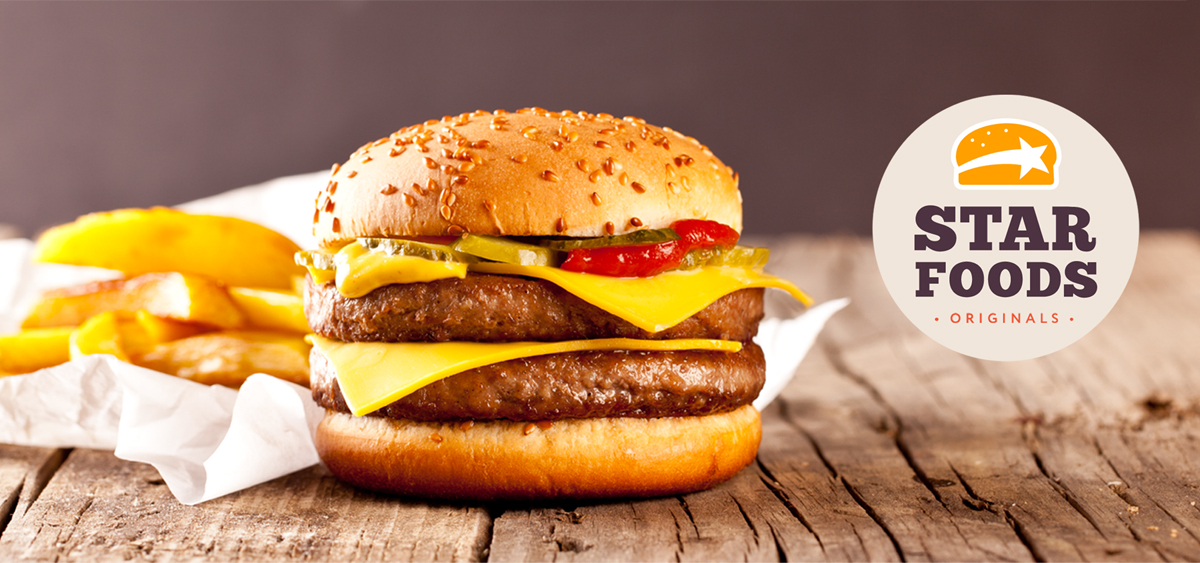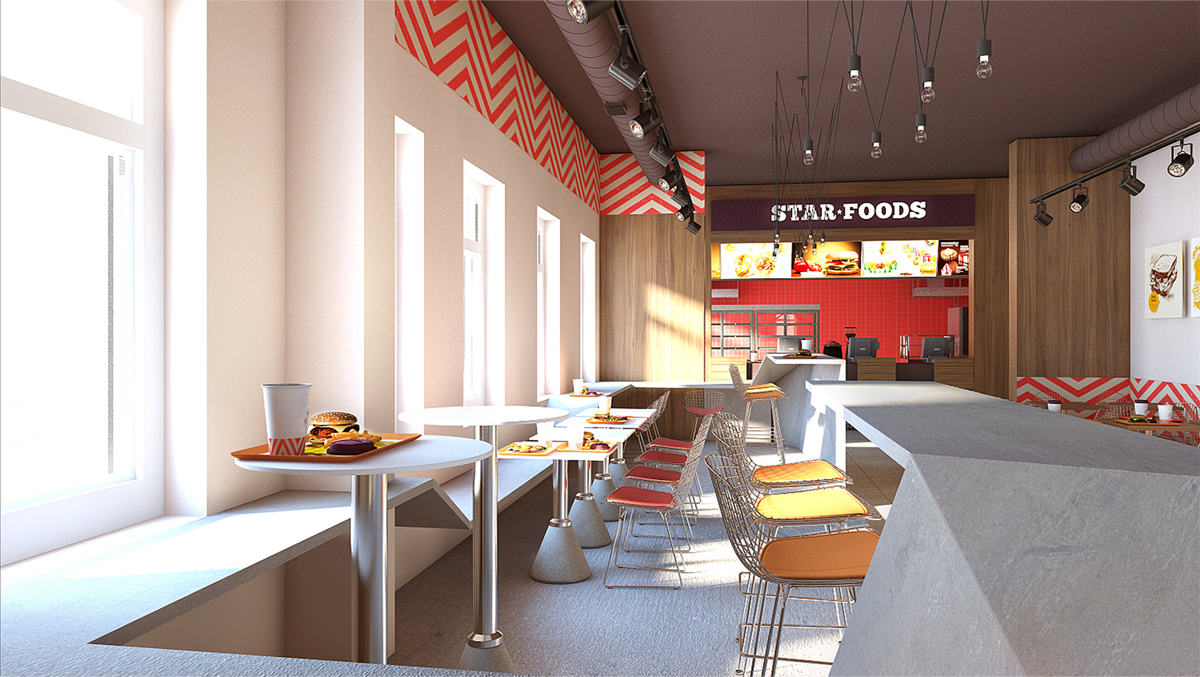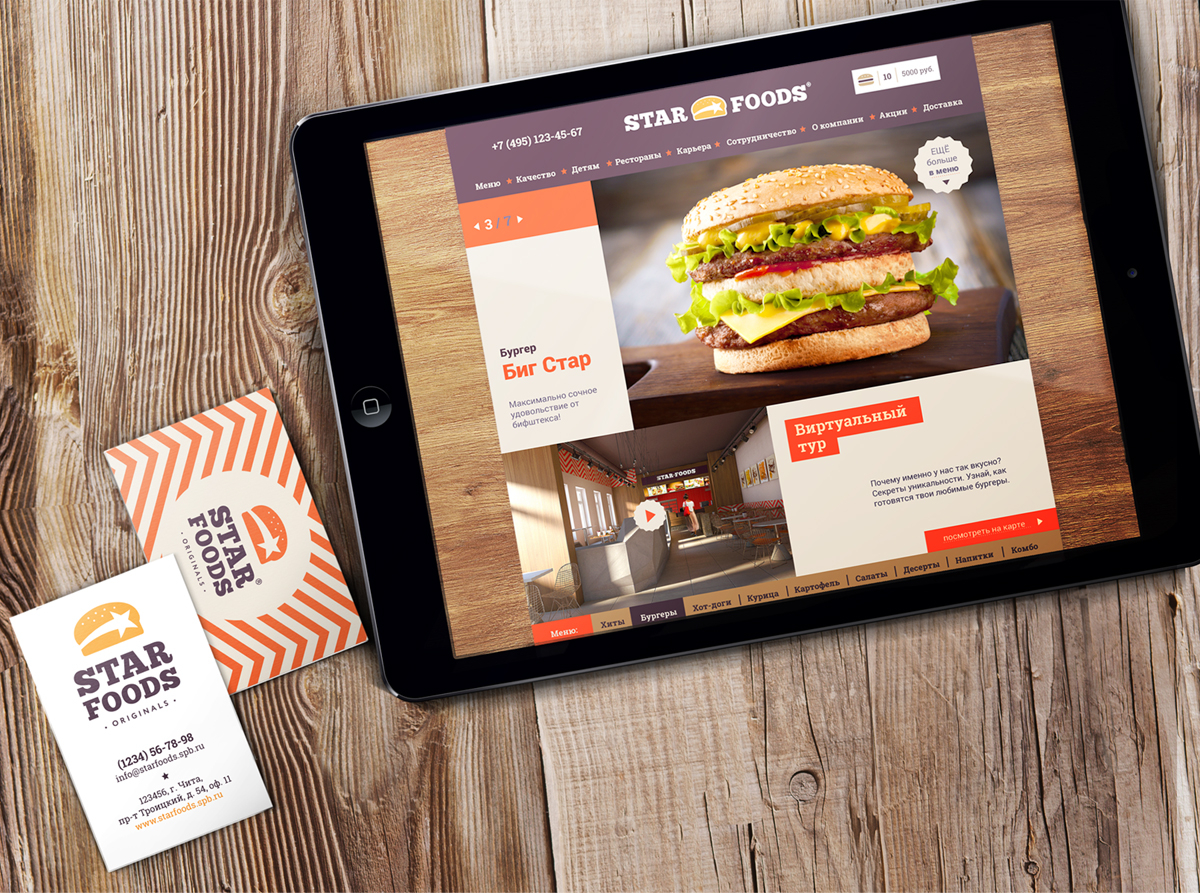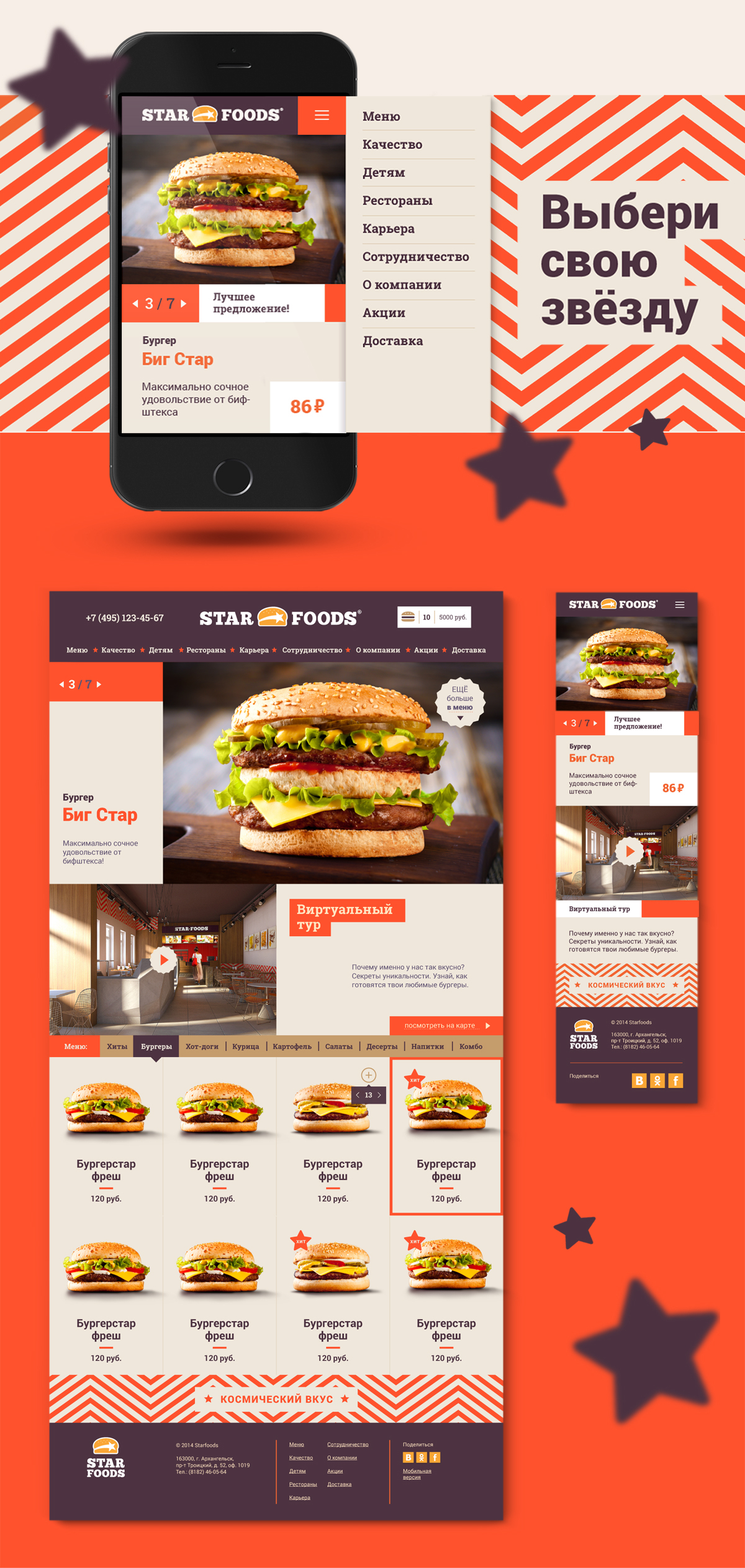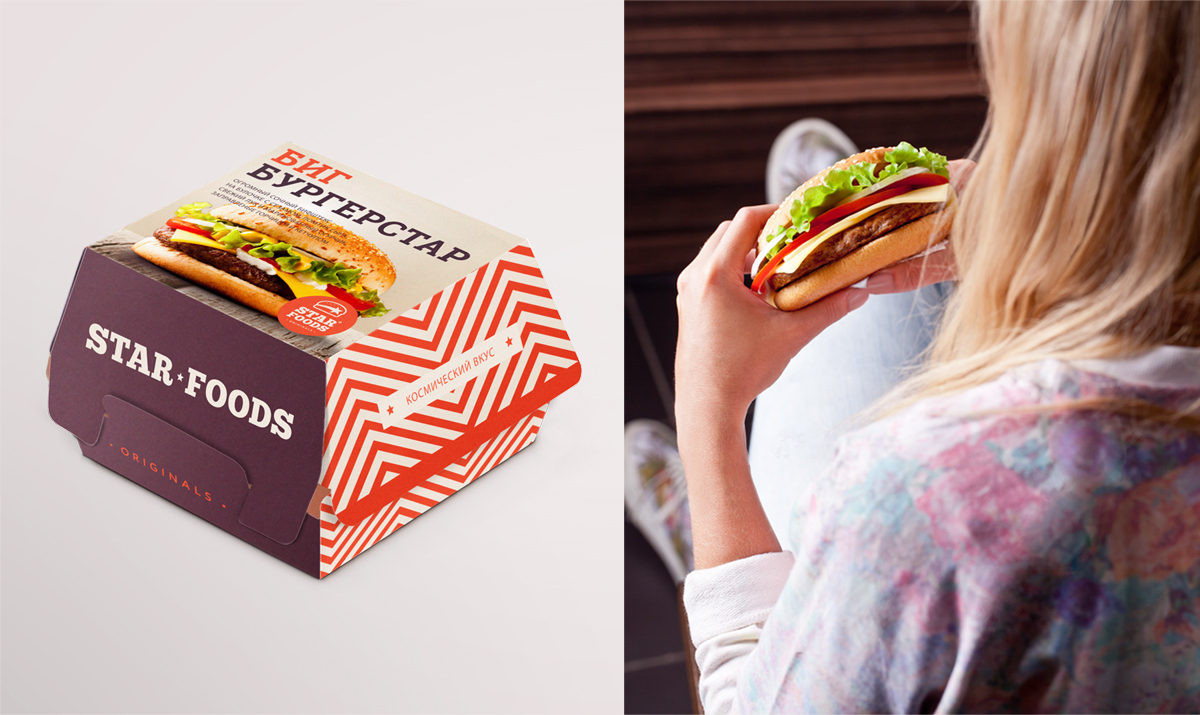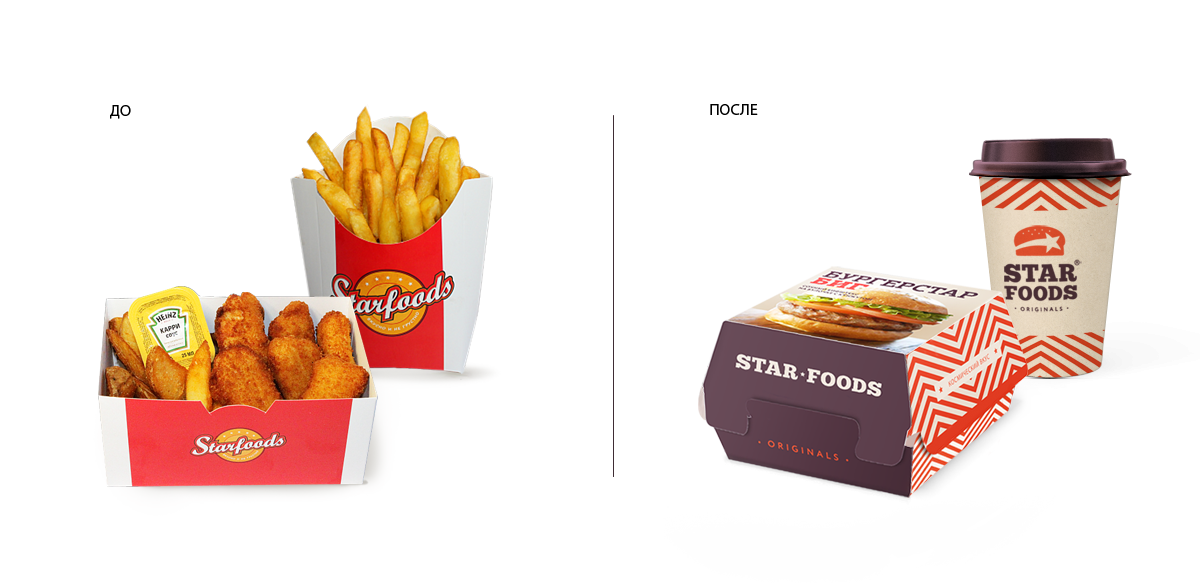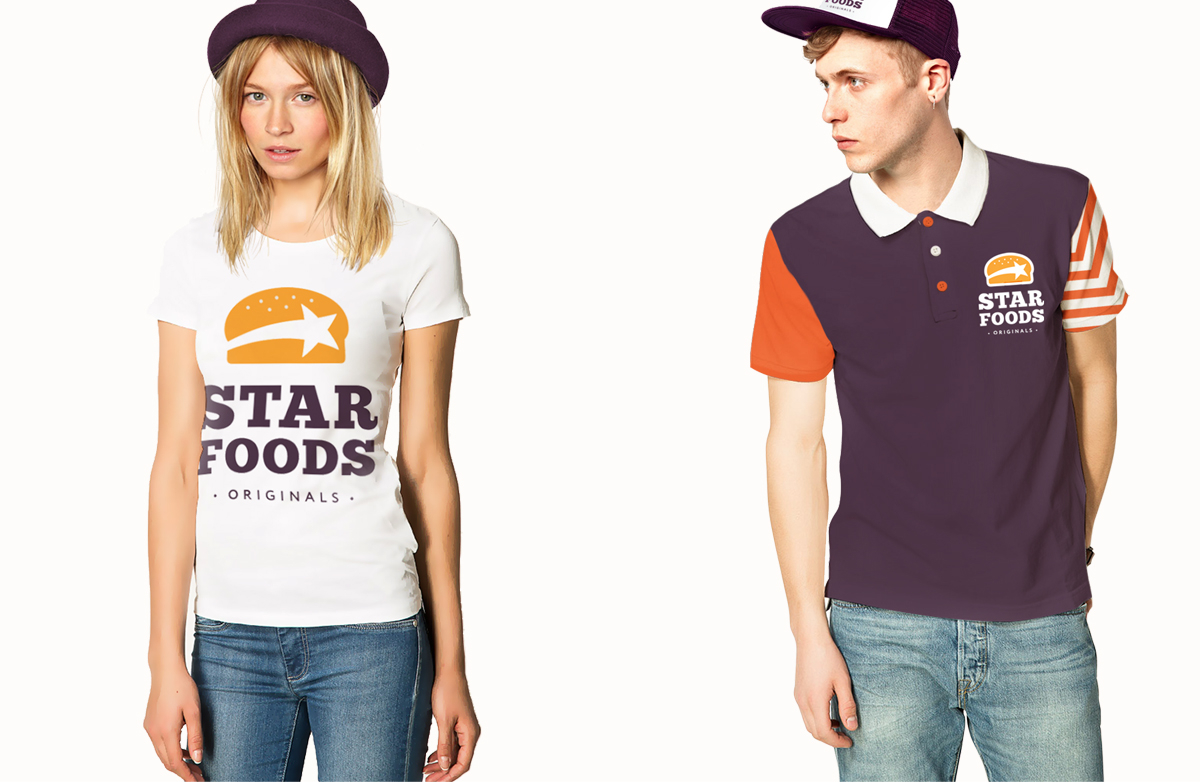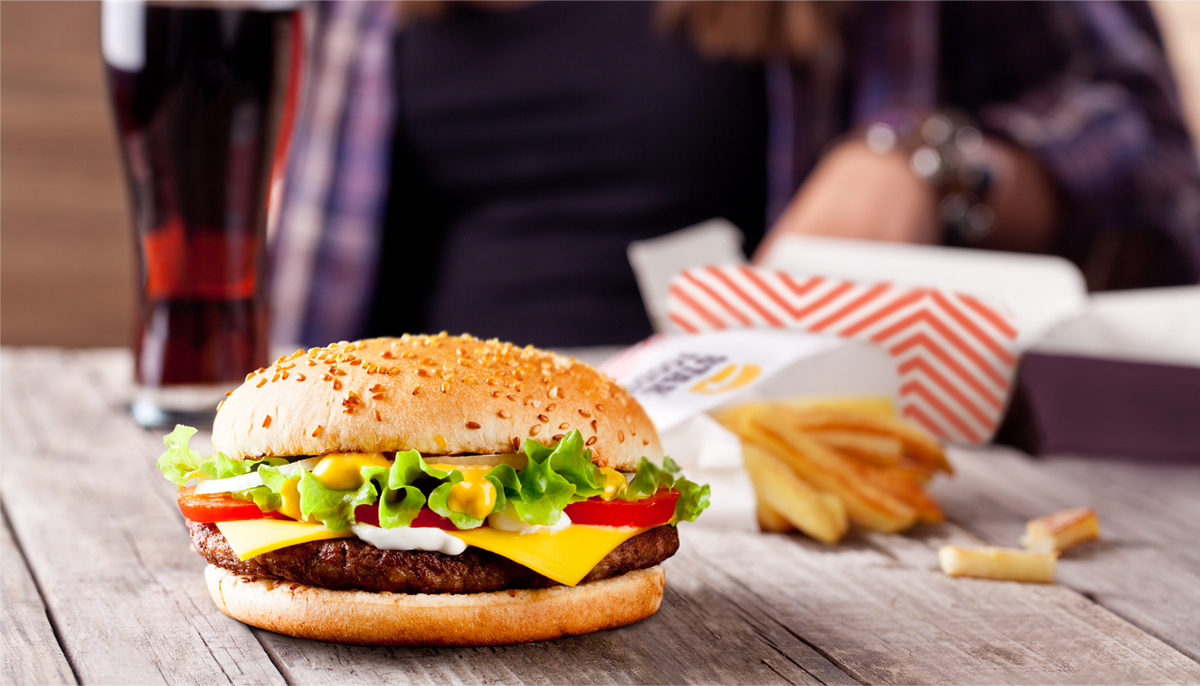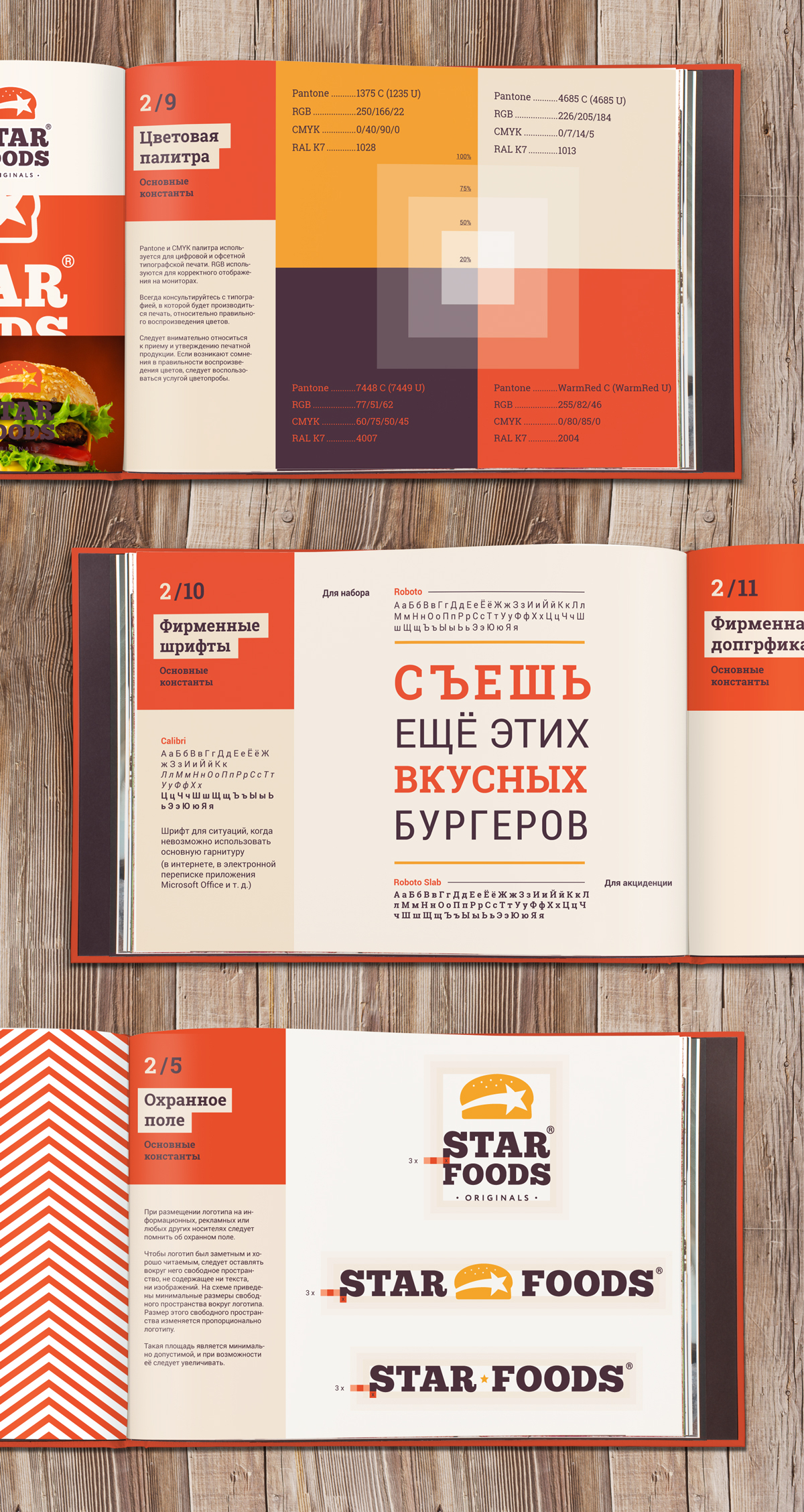 STARFOODS Menu is selectively formed from an assortment of the most popular dishes of various fast-food formats. In STARFOODS you will find: burgers, rolls, chicken wings, nuggets, fries and many other dishes remaining popular and favorite food for millions of people all around the world. Developing a brand STARFOODS includes wide range of activities in the field of branding and graphic design: logo design, corporate identity design, brand guide, web site development, as well as interior design.

The logo and the whole visual brand strategy of STARFOODS are based on original image of burger-star, emphasizing the name of the brand, its positioning and leadership ambitions, as well as offer of the most popular, "star" dishes. The design of the logo and corporate identity are based on the image of a flying star, which forms the image of a friendly smile emphasizing good mood, optimism and joy of company and foods.

The interior design of the restaurant integrating the corporate identity translates the key brand values ​​and determines the easy, laid-back style of communication with STARFOODS consumer, supporting the positioning of the chain as actual network focused on young, active audience.